Take a deep breath, choose with your heart and reserve your space today!
THE LOCATION: SYCAMORE MINERAL SPRINGS RESORT

The retreat center is focused on providing a safe, sustainable, open space for us. We are hopeful and excited to enjoy 4 days / 3 nights on the Central Coast. You are welcome to explore Avila Beach, hot springs, meditation under the stars, nourishing food, sound baths, and connection with like-minded friends at a beautiful resort. Our sanctuary provides a variety of rejuvenating amenities and services that allow you to leave stresses and distractions behind while opening the mind and body to pure engagement with our healing atmosphere. The entire resort is inspired by the on-site mineral spring water. These waters provide an authentic mineral spring experience with the power to transform your body and awaken your soul.
Sycamore Mineral Springs Resort
1215 Avila Beach Drive
San Luis Obispo, CA 93405
www.sycamoresprings.com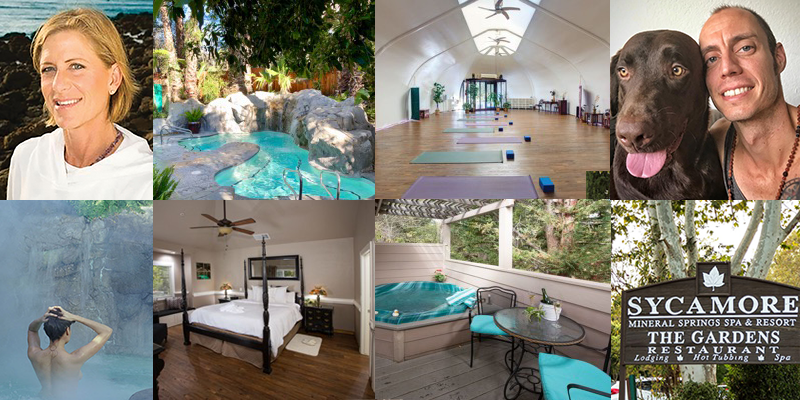 ABOUT YOUR CO-HOST: David Romero

Facebook: The Yogi DR
Instagram: @theyogidr
Link To Learn More:
Cost includes food, lodging, class instruction and private mineral baths for March 25th thru 28th, 2021. We promise to provide you with the utmost comfort, inspiring restorative yoga classes and peaceful guided meditations. Spa services are available by visiting the resort web site. This is an all-inclusive offer, space is limited; act soon on those good new year intentions.

1 PERSON / ALL INCLUSIVE $2195 / Limited Private Rooms
2 PEOPLE / ALL INCLUSIVE $1495 PER PERSON / West Meadow Suites
Reserve Now.
$450 TO HOLD YOUR SPACE.
Non-Refundable Deposit.
Venmo: @Marla-Wedge